Custom Art Frames for Fine Art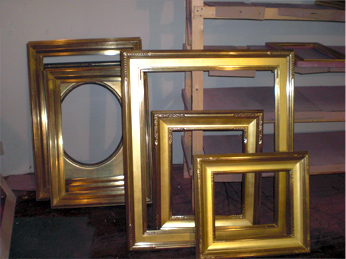 P.S. Art Frames was established in 2001 by Henry Karakula. Henry, already working in the Frame business for years, branched into his own company, which now provides custom carved gilded frames to an array of artist, galleries, museums and private collectors.

Our Frames are made from Solid Bass Wood, and are joined using screws in each corner as well as glue, to guarantee stability and to prevent cracking.

Our Frames are sprayed with Gesso and Clay to give the Gold it's brilliant luster. Every one of our Frames are hand carved, if desired, any unique design can be achieved, as well as any design you would like simulated.

Gold and metal leaf are used in the guilding of the frames. We have three week turnaround on all orders, if ordered by phone or fax.


We welcome you to visit our facility to take a closer look of our custom frames. In addition we carry an assorted inventory of "limited edition" prints, by living artists, from the United States and Europe.

We can duplicate any 17th and 18th Century frame you request. Our Craftsmen do not take any short cuts. We apply the guild process from A to Z. We don't just guild the outsides of the frame, we guild the whole frame. P.S. Art Frames never uses any paint during the process. We specialize in antique frames using metal leaf, gold leaf in red, green, or brown shades.